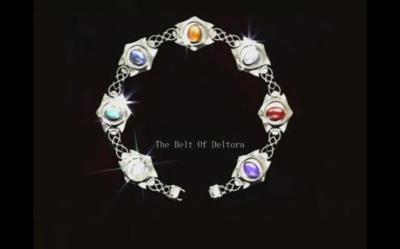 The Seven Gems of Eternity are the gems that create the Bey and its spirit.The Bladers of Eternity protects The Seven Gems of Eternity.The Gems are usually placed in a plantinum belt.The Gems are
Diamond
Emerald
Lapis Lazuli
Topaz
Opal
Ruby
Amethyst
The Symbols of the Gems
The Diamond: This gem belongs to Zero it can strengthen the person who resemble this gem, It symbolizes Power.
The Emerald: This gem belongs to Kiro,it can cause protection and reflects any attack,It symbolizes Protection.
The Lapis Lazuli: It belongs to Ray,it gives courage to the person who obtained this gem,it symbolizes Courage
The Topaz: This gem belongs to Earth,it can see the weakness of the person,It symbolizes seeing weakness of others.
The Opal:
'The Ruby: It belongs to Zeus,it can help the person to be wise,It symbolizes Wisdom. But when the Ruby, turns palish, it will make Zeus', have rage causing him to have a dark aura around him and makes him more faster and powerful.
The Amethyst: it belongs to Shiji and it has a strength to never give up and it provides a good speed,It symbolizes Speed.